Bariatric protein shakes are essential after surgery. Even though there are a ton of different bariatric protein shakes out there it can be fun and sometimes tastier to prepare your own.
One question I receive a lot is " Can I have a smoothie after surgery?" Well, it depends.
Smoothies can be a great way to pack in your vegetables for the day. And many post ops find they can tolerate smoothies better than solid food right after surgery. This makes it an easier way to get veggies in and protein.
Another benefit to smoothies is that they're fast and easy. Lots of people use them as their breakfast in the morning, especially if they tend not to be a breakfast person.
On the downside though, smoothies can have a lot of fruit which increases your intake of sugar and carbs. They also don't fill you up the same way that solid food does. With that being said if someone wants to include smoothies in their diet, I generally suggest lower carb versions that are high in protein after bariatric surgery.
Using just a handful of simple ingredients, smoothies can be an easy way to include protein, complex carbs, and a variety of vitamins and minerals which are important for post-op healing and healthy weight loss.
What To Look For In A Bariatric Protein Shakes
Carbs
Carbohydrates are your body's primary source of energy. Not eating enough carbs can lead to low blood sugar, or hypoglycemia, which isn't a pleasant feeling. So even though you'll be on a high-protein, low carb diet following bariatric surgery, it's still important to choose the right ones in the appropriate portions.
Typically, no more than ½ cup of fruit in each smoothie. Following this guideline will reduce your risk of dumping and sugar intake. Of course, you may have a difference tolerance amount so it's important to know your body. A good rule of thumb is less than 20 g carbs per smoothie and bonus points if some of that is fiber. Keep in mind it may need to be lower if you just had surgery,
Protein
Protein. Protein. Protein. A smoothie without protein is a missed opportunity to meet your protein needs. Protein sources in your smoothie can be from protein powder, nut butter, yogurt, soy milk or dairy milk. Almond milk is low in protein.
While each person is different, I believe a smoothie should have at least 15 G of protein.
You might find that incorporating bariatric protein shakes on a regular basis is a good way to meet your protein and fluid needs while limiting extra carbs. As you're transitioning through your post-op diet phases, solid foods will likely be more filling. However, you can continue to use low-carb smoothies to help meet your protein needs if you like.
Now that we've covered the basics of choosing and incorporating bariatric protein shakes, here are a variety of low-carb smoothie recipes that I think you'll enjoy.
8 Low Carb Bariatric-Friendly Smoothies
Smoothies are versatile and require minimal kitchen equipment to make. Most of the recipes below provide approximately 25 grams of net carbohydrate or less, and have around 15 grams of protein or more per serving. You might find that you want to adjust a few ingredients according to your personal taste preferences, like the type of fruit or perhaps the milk.
If you're a fan of cheesecake, here's a perfect blended version that fits in well on a post-op diet. This smoothie uses cottage cheese for the bulk of the protein, combined with cream cheese, strawberries, and unsweetened soy milk. Add a calorie-free sweetener like stevia if desired.
I love that smoothies can bring together fruit and greens in such a delicious way, with no fancy ingredients or tools needed. This recipe combines Greek yogurt, frozen blueberries, unsweetened almond milk, spinach, and protein powder. One smoothie has approximately 9 grams of net carbs and 11 grams of protein.
Greek yogurt makes a wonderfully creamy, protein-rich base for smoothies. This one combines yogurt with lemon juice, fat-free milk, and coconut extract, sweetened with stevia. You could substitute almond milk here if you like but it will be lower in protein. One of these smoothies provides approximately, 20 grams of protein and 16 grams of carbs.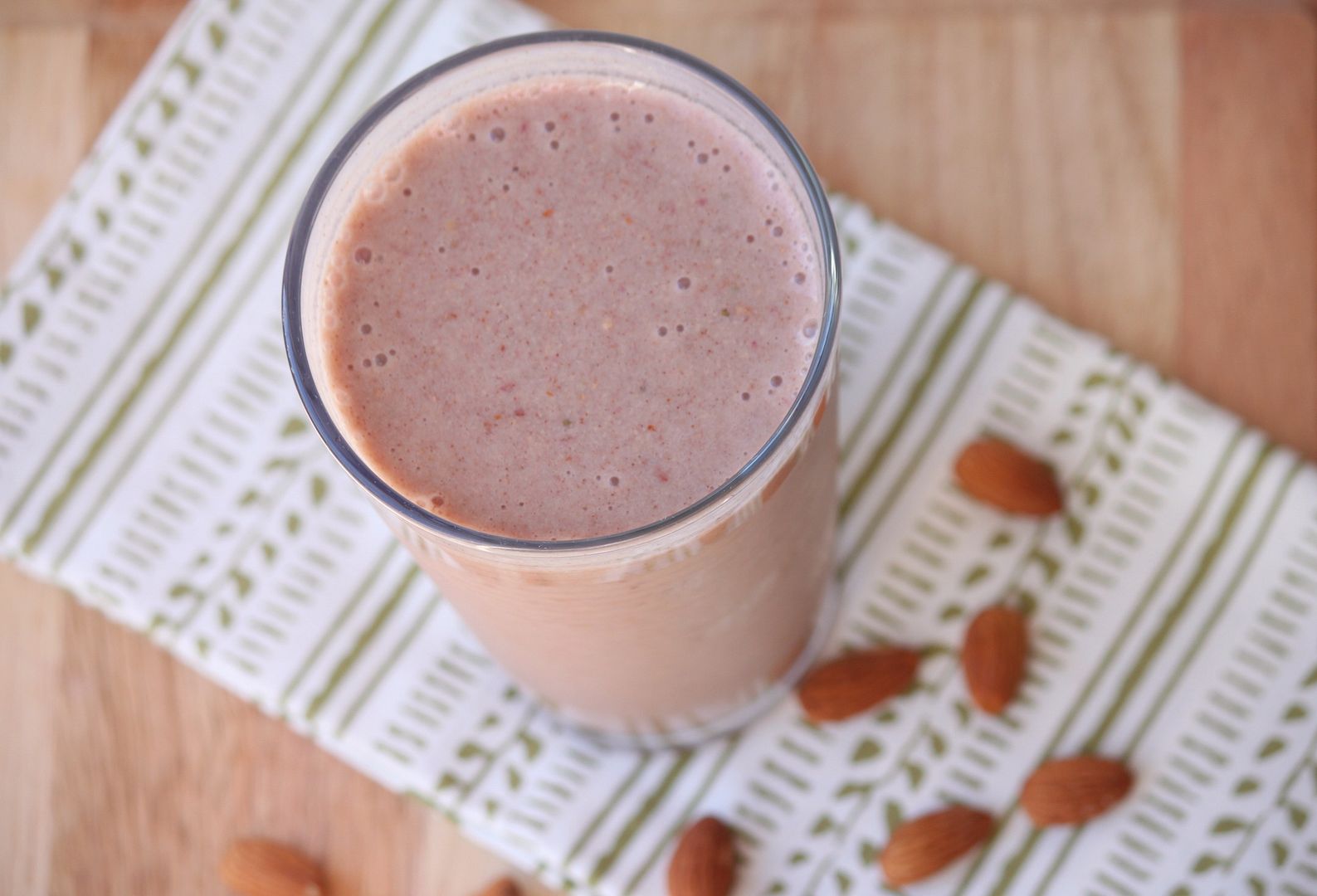 To make this smoothie, simply blend together vanilla almond milk, frozen strawberries, almonds, chia seeds, and cinnamon in a high speed blender. You could also substitute another frozen fruit, like peaches, raspberries, or blueberries – or a combination! One of these smoothies contains around 8 grams of net carbs, and you can easily boost the protein with a scoop of protein powder or substituting dairy or soy milk. The two tablespoons of almonds are blended well in this smoothie, but if you're not comfortable eating nuts yet, you could try peanut powder instead.
Here's a delightful low-carb combination of chocolate whey protein powder, fat-free Greek yogurt, cocoa powder, and peanut powder (like PB Fit). Why peanut powder instead of peanut butter? It cuts out the extra fat, while packing in the protein. This shake provides an estimated 19 grams of protein and 5 grams of net carbs.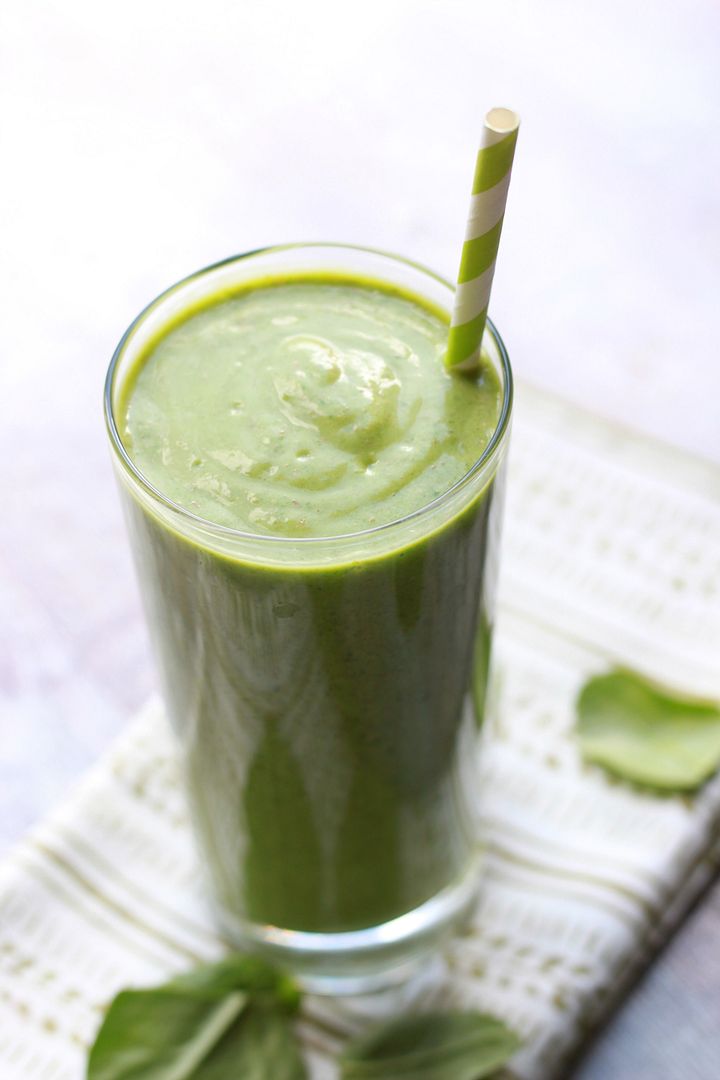 Even if green smoothies are typically a turn-off for you, this one is worth a shot. This green smoothie combines avocado, spinach, unsweetened vanilla almond milk, and flax seeds, sweetened with a couple drops of vanilla stevia. It contributes less than 10 grams of net carbs per serving to your day. I would suggest using 1/4 of an avocado instead a half an avocado in the recipe.
To add a few more healthy carbs, you could throw in a pear or green apple, which will also increase the tartness and help cover up any remaining green flavor if that's not your thing. For additional protein, a scoop of vanilla protein powder would work nicely. The author goes so far as to say that this smoothie mimics the leftover milk after eating a bowl of sugary cereal from your childhood. I'll leave that up to you to find out!
This is a nice change of pace in your smoothie rotation, using banana extract. The author notes that you can also use other extract flavors if desired. One of these light, slightly sweet banana cream smoothies made with almond milk and vanilla whey protein powder offers around 21 grams of protein and only 4 grams of net carbs.
Following a low carb diet while optimizing your nutrition after bariatric surgery can feel daunting. Including bariatric shakes protein shakes such as low carb smoothies can be an easy way to meet your needs. If you found this article helpful please share with others.